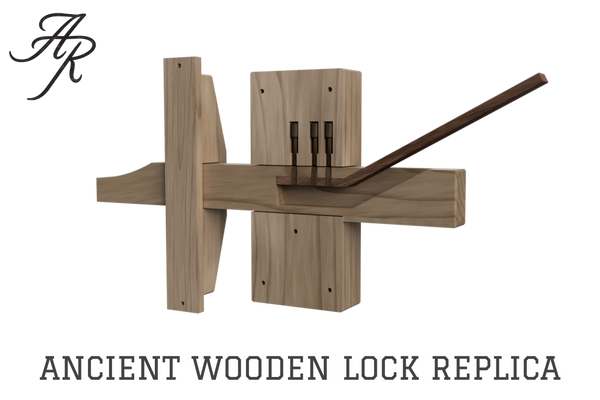 Woodworking plans for building an ancient wooden lock.  Guaranteed to secure any door...just kidding!  But it is a very satisfying build for any woodworker.  6-page downloadable PDF file.  
Be sure to tag me @ar_txwoodcraft and share your finished projects on Instagram with the hashtag #GOANDMAKEITWITHAR 

After purchase, you will receive an email with the downloadable file.